British Vogue Jewellery Designer Profile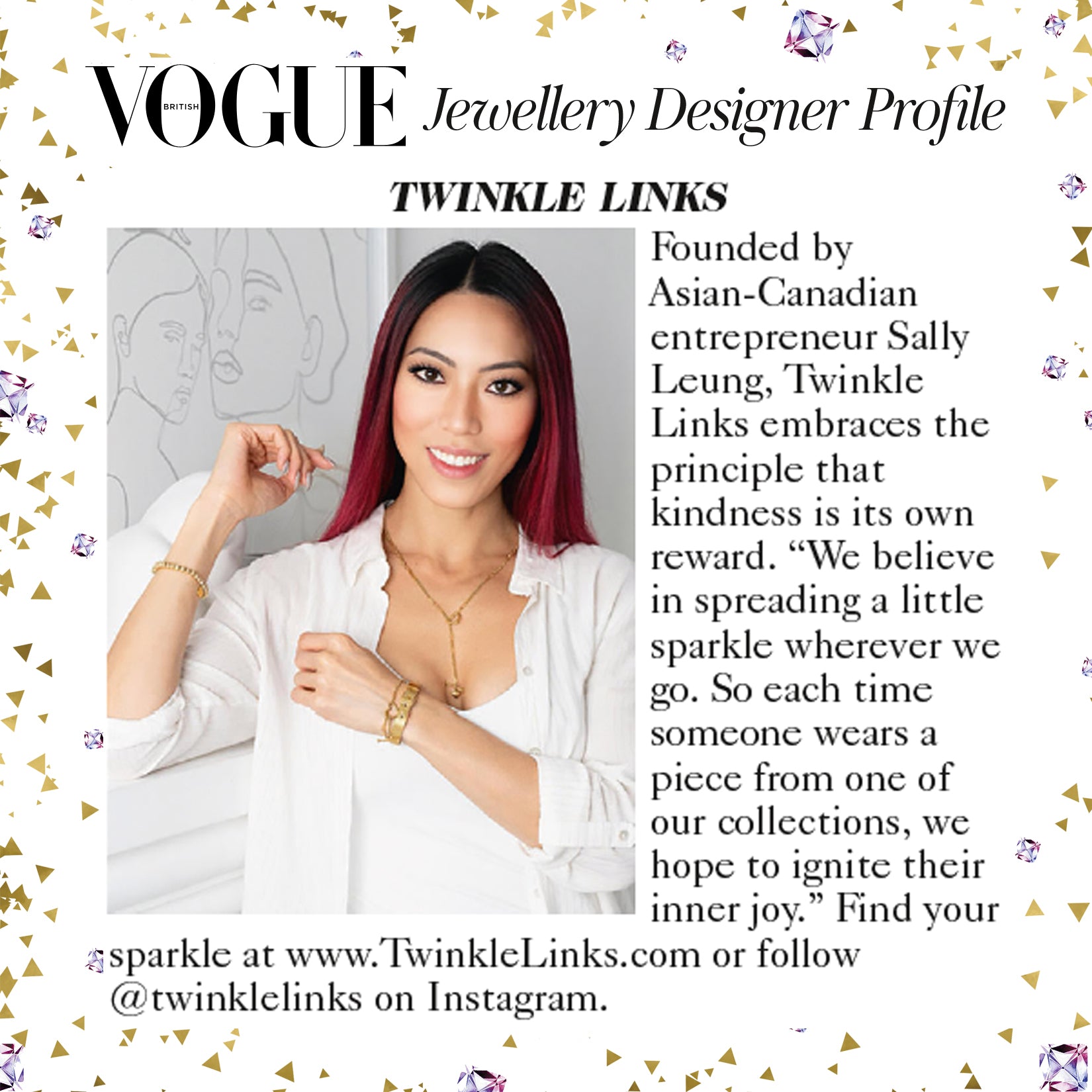 We're so excited to share this feature in British Vogue! 
Founded by Asian-Canadian entrepreneur Sally Leung, Twinkle Links embraces the principle that kindness is its own reward. "We believe in spreading a little sparkle wherever we go. So each time someone wears a piece from one of our collections, we hope to ignite their inner joy." 
Jewelry featured: 
Embracelet 
Lavapearl of Creation Bracelet 
Heart Links Necklace
Heart Links Bracelet