Puppies with Benefits Mother's Day Fundraiser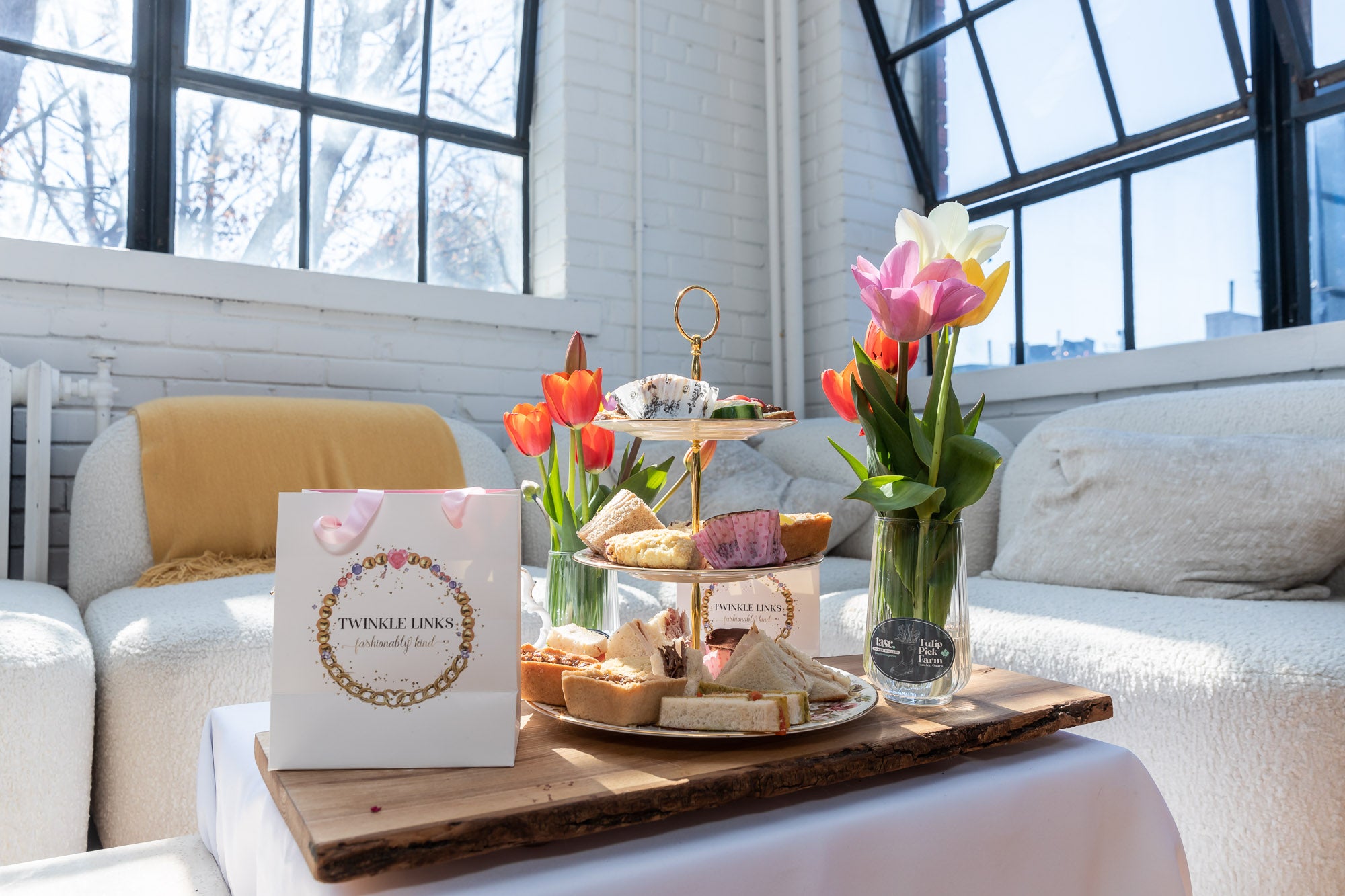 What a meaningful way to celebration Mother's Day this year! 
Our first Puppies with Benefits event with Ontario Doggos was a wrap on May 8th at Crayon Studio, located in downtown Toronto. Guests all came together to celebrate Mother's Day with high tea, and to fundraise for Helpaws dog rescue. 
Each guest received a piece of Twinkle Links jewelry from The Rose Collection, a bouquet of freshly picked tulips from TASC Tulip Farm, and play time with Helpaws doggies. All the proceeds from ticket sale will be donated to help rescue dogs from St. Lucia through Helpaws.
Here are just a few captures of the magical moments: 

High Tea & Mimosa's 

Choose your own Tulips and Twinkle Links pieces.

Rose Heart in Platinum from Twinkle Link's new Rose Collection 

One of the rescue puppies and volunteer from Helpaws 

Beautiful couples, dog parents, and mom-to-be.

The Helpaws team answering questions about the amazing work that they do.

Thanks to all the wonderful sponsors including Crayon Studio and Tasc Tulip Farm, co-hosted by Twinkle Links and Doggos.



Cheers to all the moms and kind souls that made this event possible! 

The team behind it all (L-R) Sally from Twinkle Links, Lea and Francesca from Doggos. Special appearance by doggo Hershey and Jessie. 
Learn more about how you can help animal welfare in St. Lucia via Helpaws at helpaws.com