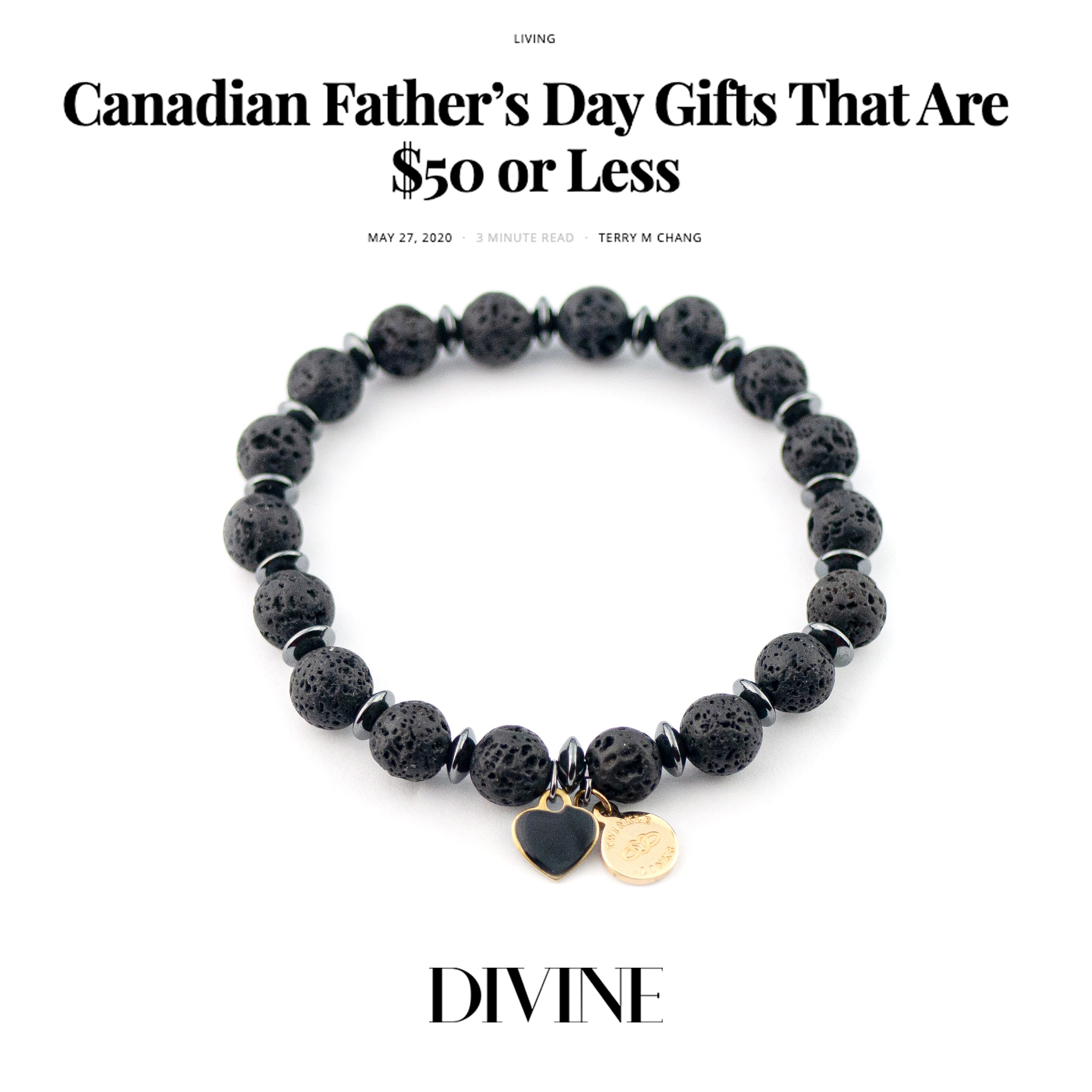 This year's Father's Day (June 21) is a bit of a special one. Even though we may not be able to treat our #1 dad to his favourite restaurant, we can always send him a little gift from the heart!
Divine.ca has an amazing Canadian Father's Day Gifts guide, featuring this Twinkle Links gem: 
"The Brave Heart Peppercorn Bracelet by Toronto's "fashionable kind" jewellery line, Twinkle Links, is totally Zen. Made with lava beads, this limited-edition bracelet is for strength and courage. 20% of all sales from the Brave Heart Collection go to support Hope for Hearts that fund raises for the Exercise Medicine Program for children with heart disease at The Hospital for Sick Children. This is definitely a gift with a heart for Dad. While you are at Twinkle Links, don't forget to check out their other collections for yourself!
BRAVE HEART– Peppercorn | Twinkle Links | $45.00"
For more great gift ideas, check out DIVINE.ca.