EMBRACELET in Vanity Fair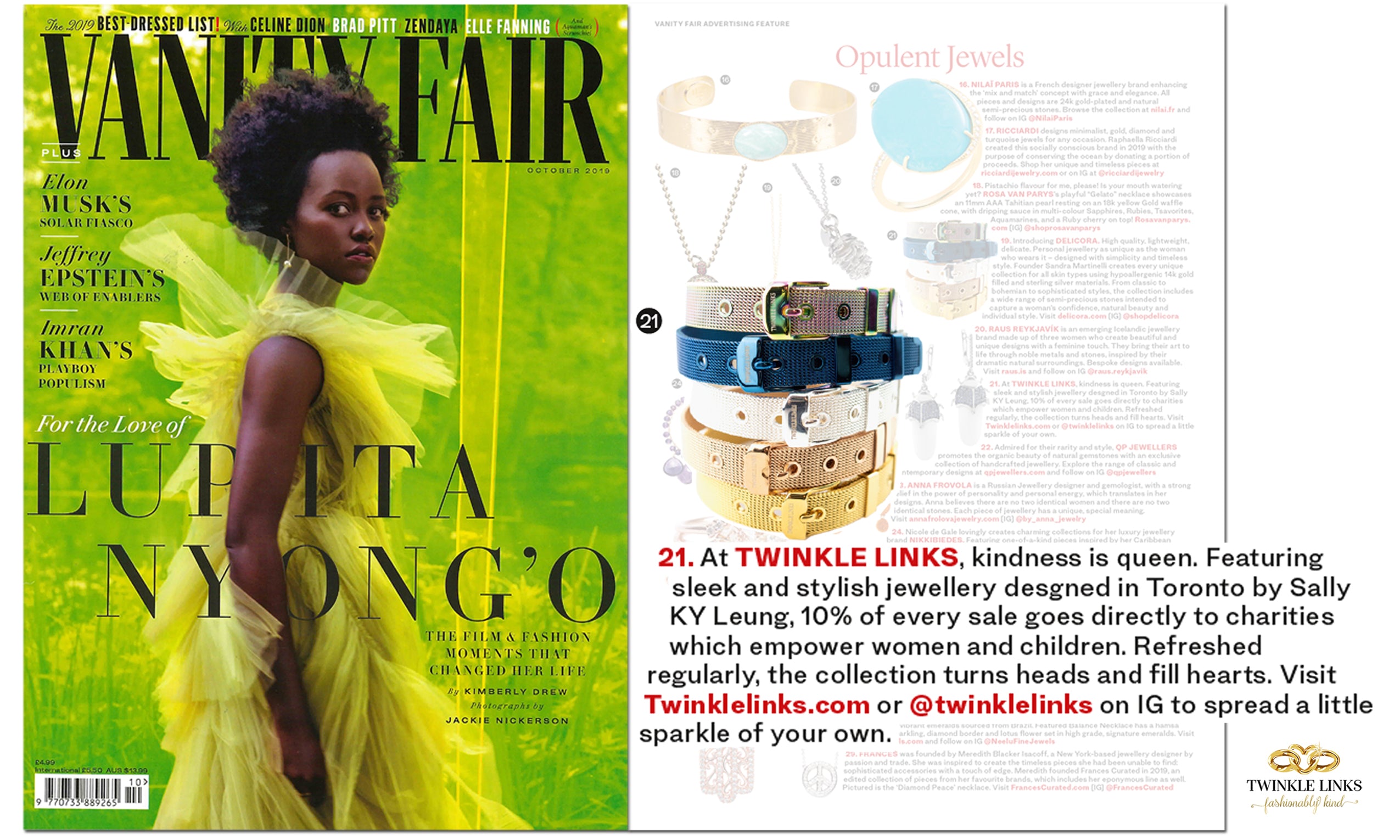 We are so excited to share our first feature in Vanity Fair Magazine! Check out our newest Embracelet Collection stack: 
This issue spotlights the Black Panther and Us actress Lupita Nyong'o, who has spun a dynamic career on her own terms—and in "rapid fashion."
Nyong'o was born in Mexico City, and raised in Kenya. In addition to acting, Nyong'o is vocal about preventing sexual harassment and working for women's and animal rights.
We are honoured to be showcased alongside with such a powerful force! 
Browse the Embracelet Collection now:
Available in five brilliant colours including 18K Gold, Rose Gold, Rainbow, Sterling Silver, and Sapphire. Check them all out --> 
The October issue of Vanity Fair is on sale worldwide starting September 6th, 2019.